"How to Stop Your Self-Sabotage: Steps to increase your Self-Confidence"
What have you got to lose?
If you're like most of the population, you're already losing – losing your potential and ability to succeed.
In this book, you will discover:
The signs of inferiority and self-sabotage

How to stop worry and anxiety

How to stop comparing yourself with others

The signs of a fulfilled and confident life

How to feel confident

How to stop your negative self-talk

How to be optimistic and see the cup as half-full

How to create the life you'd really like

How to become resilient

How to cope with whatever comes along
The audiobook is an investment of US$9. You get the entire book professionally narrated for you in MP3 format, so you can listen in the car or on your i-Pod or on any other device. Otherwise, if you'd prefer to read in a hardcover version or have a Kindle version, then please click on the alternative link below.
Many clients are prepared to pay 30 times that for a single consultation to learn these remedies, not to mention that they sign up for other psychological consultations to follow. You could sign up for a course of therapy that will set you back thousands of dollars and yet this book gives you the same principles and solutions for a fraction of the price.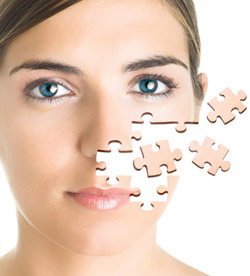 What have you got to lose? You have nothing to lose and everything to gain.
This book has potential to turn your life around, to create a different world and create a different future. What would your life be like in say, 5 years time if you keep doing what you are currently doing? What about 10 years time? Where would you be then if nothing changes?
Don't look back and say to yourself in a few years that you "wished" you'd done something about your lack of confidence or your self-sabotage ways. Don't be in a place where you're down on yourself because others have passed you by.
On the other hand, as you read this, thousands of frustrated people – genuine people like you are caught by their scripting and programming that is confining them to a life of second-best where their futures are going to be filled with regret.
What is required is a new understanding of the way that our mind works and how we can re-program in order to build a new life and one you can be proud of.
What you have to lose is incalculable. What you can gain is beyond measure.
Do this, do this right now and in few moments you could be listening to the audio version or have the hardcover version on it's way to you or be downloading the Kindle version. You need this.
Your investment for the audio book is US$9. You get the book professionally narrated for you in MP3 format, so you can listen in the car or on your iPod or anywhere else. If you'd like however, you can also obtain a hardcover version or a Kindle version, by clicking on the alternative link above.

 May you experience the blessings in your life as you become who you really want to be.